I mentioned yesterday that I had been tagged. Gleeful from
The Captivating Life
sent me a list of eleven questions to answer. I'll do my best.
Here are the rules -
1. You must post the rules
2. Answer the 11 questions that the tagger posted for you and then create 11 questions to ask the people you've tagged.
3. Tag 11 people and link them in your post.
4. Post their button in your post.
5. Let them know you've tagged them.
1. What made you want to start blogging?
I love seeing home remodels. A lot. I used to watch HGTV, read decorating magazines, and visit home shows. But more and more, I've turned to reading blogs for my inspiration. There are some really creative and talented people out there. And since I was working on this house (and happened to have a few before pictures), I decided to jump in. It's been so fun creating this little slice of the web.
2. What or who inspires you the most?
My mom. Unfortunately, I lost her twelve years ago. She was a very strong women who raised three kids by herself. She was my best friend and she is dearly missed.
3. What is your favorite childhood memory?
Making the high school cheerleading team. It was a very significant moment for me. Does that seem strange? Let me explain. I moved a lot when I was young (due to my parents divorce) and attended four schools before I even arrived at high school. And the high school I did attend was not the HS that all of my friends (or two older brothers) attended. So, my freshman year, I kept to myself and had a lot of trouble meeting people and making friends. I chose to try out for cheerleading at the end of my freshman year in hopes of changing that. I had taken years of dancing lessons and thought I had a good chance of making the cut. I did. And I met some of the greatest girls as a result. HS was a lot more fun after that!
4. What is the best meal you've ever had?
We have really great restaurants here in Buffalo. And lots of them. Ted's for hot dogs, Charlie the Butcher for beef on weck, Chef's for Italian, and Picasso's for pizza - just to name a few. But my all time favorite place to eat is Hutch's. And my favorite meal there is filet mignon with garlic mashed potatoes. It is delicious. Usually accompanied by a glass (or two) of white zinfandel. Yum.
5. What is something new that you have learned in the last month?
I've been learning how to garden. I really want to grow a tomatoes, cucumbers and lettuce this year. I've never tried to grow much before so I'm doing some research. Fingers crossed.
6. What is the best gift you've ever received?
Barry Manilow concert tickets. Craig surprised me with them at Christmas. I was shocked. I haven't seen Manilow live since I was a little girl (yes I've loved him forever). Unfortunately, the concert had to be postponed until this summer, but I can't wait to go. I'll tell you all about it when I get back!
7. What is the best part of your day?
This is kind of a toss up. I'm a morning person and I love getting up, pouring a cup of coffee, and starting up my computer. But I think my favorite time of the day is evening. When all of the kids activities are done, and we are all home, in comfy pants.
8. What is one thing that you wish you could do someday but haven't tried yet?
Remodel a charming little farmhouse out in the country. I dream about doing that someday. I even pin ideas to my Pinterest boards so I have a plan. And I would love to try to fix it up on a really tight budget - using salvaged materials only. Just so it doesn't lose it's charm.
9. If you could have dinner with any famous person, dead or alive, who would it be and why?
Manilow.
10. What is your favorite song?
11. What do you like to do in your spare time?
I love to just hang out with my family.
Here are the bloggers who I'm tagging (they are really fabulous - you should check them out!) -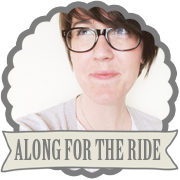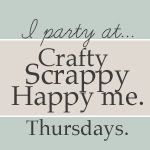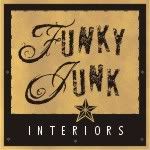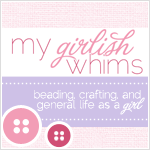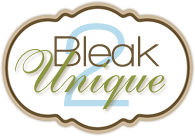 And here are my 11 questions-
1. Why did you start blogging?
2. What is your decorating style?
3. What is your favorite food?
4. Where would you like to travel?
5. What is your favorite movie or book?
6. What makes you smile?
7. Who inspires you?
8. What goal are you working towards right now?
9. What is your favorite project?
10. What's your favorite tool to use?
11. What is your dream job?
I'm looking forward to reading your answers!
And thanks again Gleeful for tagging me - this was a lot of fun!