I love reading blogs. It's a great source of inspiration - and entertainment. And I follow many different blogs for many different reasons. Sometimes, I love their style. Sometimes, I enjoy looking at beautiful pictures. And sometimes, I just love to laugh at all of their jokes. But whatever the reason, I love them. So, I decided to share some of my favorite blogs today. This is a partial list of course. And I thought I'd start with some of the bigger blogs (I'll add a list of some of the smaller blogs I follow next week). But each of these women inspire me in some way. So, here it goes (in no particular order):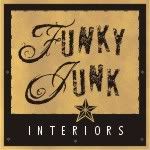 Donna at Funky Junk Interiors is amazing. She is talented and funny and incredibly helpful. Her projects are so original and beautiful. And her pictures are gorgeous.
Bower Power Blog
Katie at Bower Power Blog is a favorite for so many reasons. Again, her style is great, her pictures are beautiful, and she has the best sense of humor. I always look forward to her posts.
This is a great resource for furniture makeovers. I love her style. She makes old furniture look amazing.
Vintage Revivals
I think Mandi is the queen of thrift store makeovers. I can't believe some of the 'afters' on her blog. She is so talented.
A Country Farmhouse
Trina has completely renovated an old farmhouse - and it is stunning. Maybe it's because I have always dreamed of owning a farmhouse, but I love this blog. It's a huge inspiration for me. Simply beautiful.
Young House Love
John and Sherry have a great knack for sharing their home remodeling projects. And great step-by-step instructions. If I ever need to know how to tackle a new project, this is usually my go-to resource.
Centsational Girl
I love Kate's style. Her home is beautiful. And she shares the most fabulous pictures. A must read.

Lindsey is probably one of the funniest women on the internet. She introduces a makeover like no one else. She just cracks me up - and I love a great before and after too. It's a win-win.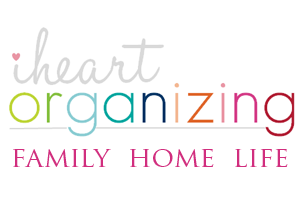 I love finding great ideas for organizing my home - and life. Jen has a wonderful site that is full of organizational help. I read it daily - I have so much to learn in this department. But I'm getting there...
So. here's a sampling of the blogs I read. I'd love to hear about some of your favorites - leave me a comment and share the blog love.